We have learned from countless student and faculty conversations that time is a premium resource to you when learning medicine. Being efficient with your time is essential, given you are expected to know so much about many areas. Our users handle time management better because OnlineMedEd gives them a repeatable approach to learning medicine. Once this approach is mastered, the rest of the learning falls into place easily. We call this our Learning Framework and are 100% convinced this is a better way to learn medicine.
We know what you need to know, when you need to know it, at the appropriate level for your stage in the journey. You'll learn more through PACE, our learning framework, complete with integrated notes, whiteboard video lessons, multiple-choice challenge questions, and memory tools for reinforcement.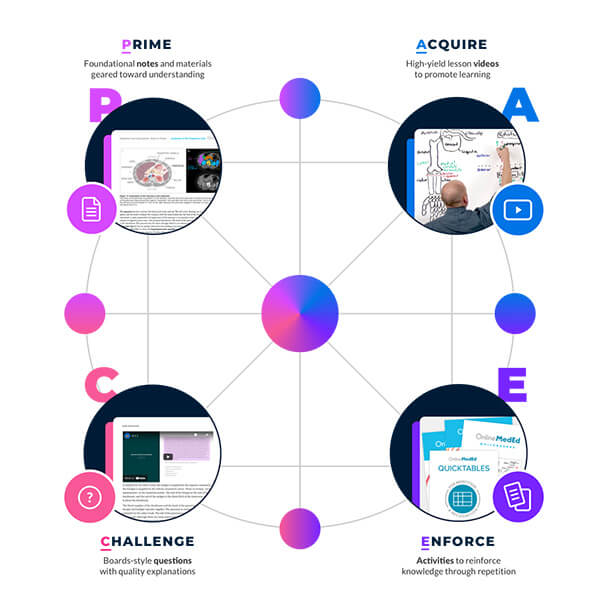 If you would like to learn more about the benefits of OnlineMedEd, you can visit this link.